Johan Boqvist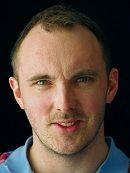 Johan Boqvist started his career at Swedish radio 17 years ago as a sound engineer. Primarily working with sports events.
He joined Technology Development 2009 and has since then been working with several project in the area of Audio Over IP.
Boqvist has been a part the EBU/ACIP standardization group and also a working member of the AES X-192 group that presented the AOIP interoperability standard AES67 in 2013. Right now he working as the technical project manager for Swedish Radios Next Generation project, a project with two pilots od AIOP installations in Uddevalla and Borås.