The Symposium History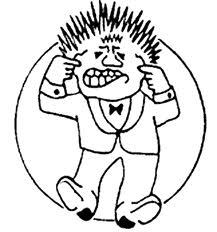 The original reason for arranging the Symposium was the fact that NRK developed an audio control system in the mid-sixties.
The mixing consoles were then manufactured by the Kongsberg Arms Factory. In October 1966, 49 years ago, the first audio mixing console from Kongsberg was installed in the new NRK TV house, and in 1968, the first Sound Symposium was arranged.
Some years later the production was taken over by Seem Audio, and from then on the Symposiums was arranged by a committee with representatives from Seem Audio (Later Seemix Sound), Norwegian Broadcasting Corp. (NRK) and the Norwegian University of Science and Technology, NTNU (formerly NTH).
After the closure of the Seem companies, the Symposium was commercially arranged by NRK Aktivum, a wholly owned NRK subsidiary, until 2012 and the arrangement committee consisted of representatives from different departments in NRK with good support from interested people in the audio business.
In 2014, the Nordic Sound Symposium was restructured. It is now arranged by a board with members from the sound-industry. You can get in contact with them on the Contact page.
From the modest start in 1968, the Nordic Sound Symposium has established itself as an important institution for people working within the fields of broadcasting, film, video, theatre, music and acoustics, attracting speakers from internationally known institutions and companies.