Luca Giaroli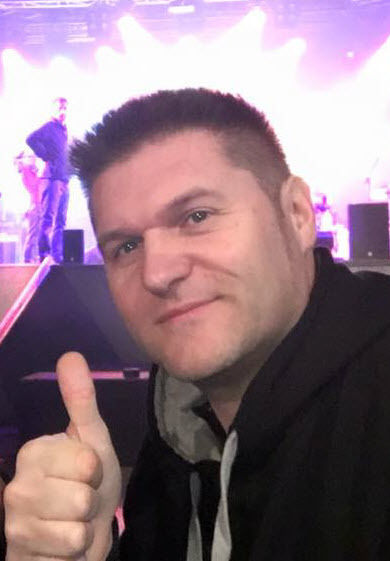 Business Manager at DirectOut GmbH
Luca Giaroli is a 45 years old Italian Electronic and Software Engineer.
Luca comes with a wealth of knowledge and experience gained from working in every aspect of the audio industry. He owned and operated ProMusic, a sound rental company from 190 to 20where he became an accomplished FOH and monitor engineer and a skilled PA Manager. He then moved over to manufacturing, product development, and brand management for Optocore (201­208) and Powersoft (206­207) where his technical expertise and marketing talents were put to the task and further developed. He designed programed and managed the fibre network of the Beijing 208 Olympic Games Opening and Closing Ceremonies and many other important projects around the world.
From 209 to 2014 he enjoyed a successful carer with the well-known and respected Italian distributor Audiosales, dealing with several famous brands such as Martin Audio, Kling&Fritag, DAS Audio, Lab Grupen, Powersoft, XTA, Lake, Avid Digidesign Venue and more. He is a talented trainer and certified more than 150 audio engineers through the Avid Live program. Luca is the author of "The level of redundancy as a method for the design of live audio systems", a University final dissertation (year 2010) which became a standard method of analysis for complex audio projects for audio engineers and designers in Italy.
During the years 2015 and 2016, he worked as International Business Development Manager at Outline, historical Italian Loudspeaker manufacturer. Over his 27­year career, Luca has demonstrated his insight in identifying manufacturers who have merging, ground-breaking technologies and has successfully helped bring some newcomers to market, who have become industry leaders today. Today Luca covers the role of Business Developer for DirectOut Technologies and runs o2seven, his own consulting firm, which includes several professional Italian audio consultants. He is also a contributor editor of ZioGiorgio, the most popular on­line magazine of the Italian audio industry.
Luca's mother language is Italian, he speaks and writes fluent English, basic French and Spanish.
In his private life, he's married, two kids, he's a musician and plays saxophone and he has a big passion for the of­road motorbikes.
Abstract: Interoperability in real-world applications. Which are the real possibilities when combining different AoIP solutions?