Nordic Sound Symposium 2015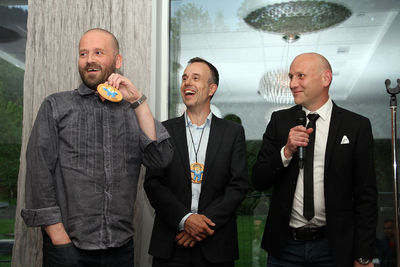 28-31 May 2015
Based on the feedback the event was a success. The presentations were of high quality and both the exhibition and network workshop were well completed.
During the festive dinner Saturday night, both Morten Lindberg – sound producer and Øystein Halvorsen – sound mixer in NRK, received the award The Sound Man. They are now part of a proud number of people who has received the award through the years.
It is over for now, but we will decide the dates for the next event later this year and announce them here.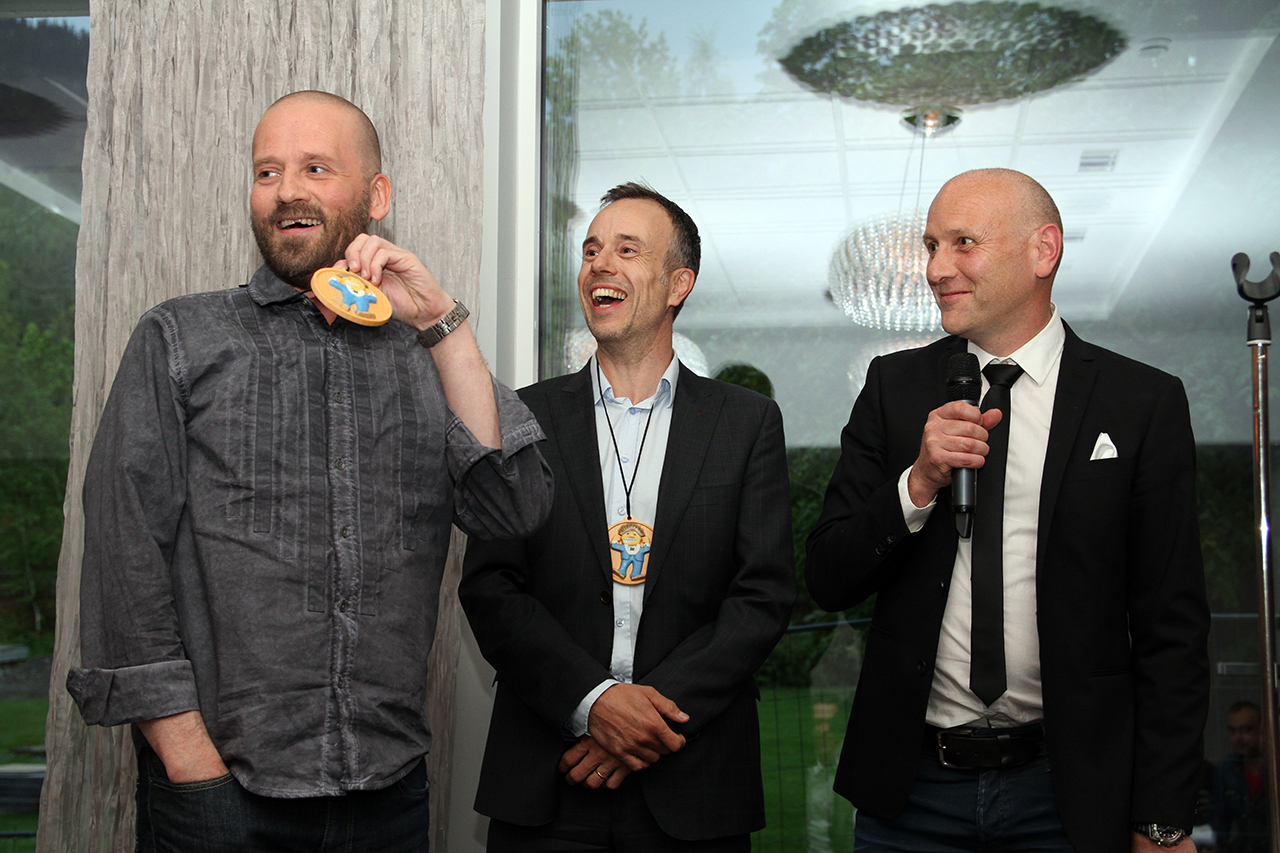 Morten Lindberg and Øystein Halvorsen received the Sound Man Award.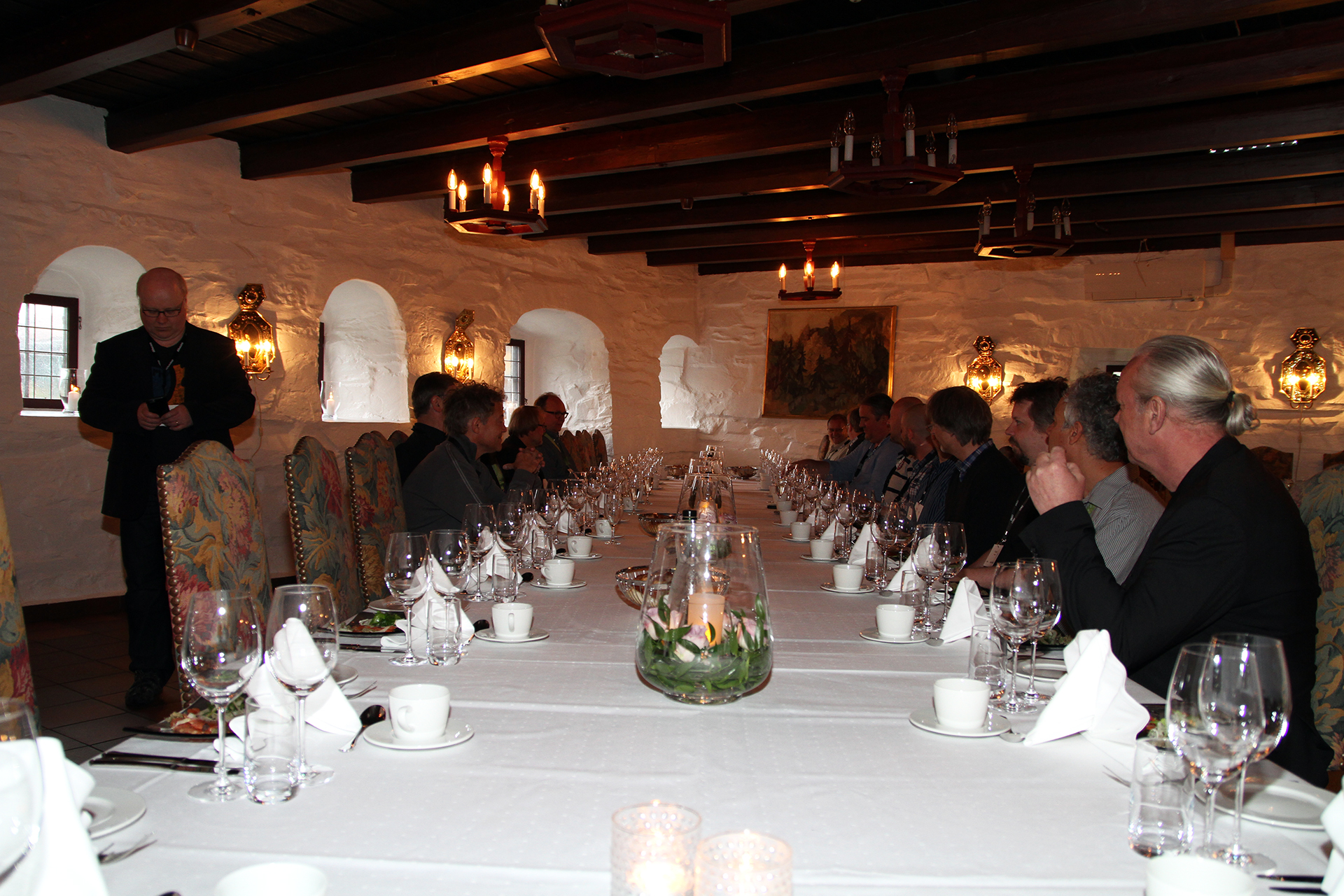 Preparing for "the speakers" dinner Thursday night.
Nordic Sound Symposium Sundvolden Hotel 28-31 May 2015

It is a great pleasure to welcome to a new sound event organized by Nordic Sound Symposium

Dates
The board has after some discussions decided to settle the dates 28 – 31 May 2015 for the event. Earlier Autumn has been the preferred time of the year but feedback has convinced us that September/ October was not optimal. The surroundings of the hotel is just stunning and we hope for nice weather the last weekend in May.
Place
Traditionally up through the years the Symposiums have been arranged at Bolkesjø Hotel. Bolkesjø has over the years become part of the branding for the event. The hotel closed down some years ago and we had to find another place to go on with. Sundvolden Hotel was chosen. The Hotel is very nicely located close to Tyrifjorden. It is half way to Hønefoss from Oslo. From the city of Oslo it takes 40 minutes by car. From Oslo bus terminal busses go to Hønefoss frequently. The busses stops outside the hotel.
Read more about the hotel here: Sundvolden

Transport
Driving by car – 40 minutes from Oslo City - parking possibilities outside the hotel.
Bus from Oslo bus terminal – check departures here – www.nettbuss.no
Price
The association struggles to keep the price pr. person as low as possible. The cost is set to be 7000 NOK. This includes the following:
Access to all presentations and exhibitions
Hotel accommodation for 3 nights
All meals included in the whole period including the festive dinner Saturday night
Student price 6000 NOK. Student identity card must be valid.
Early Bird:
Registration before 15th of March means the price is reduced to 6500 NOK.
Registration must be done here.
Fill out the form and press the SUBMIT button. Invoice will be submitted to you.
Program
The program is in progress these days. You can read more about the program here.
Kevin Gross, Morten Lindberg, Eddy B. Brixen, Andreas Hildebrand, Nadja Wallaszkovits, Florian Camerer, Jan Lykke, Greg Shay, Fredrik Bergholtz is coming!