Stefan Meltzer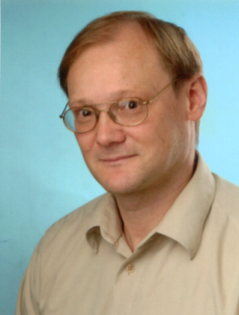 Stefan Meltzer studied electrical engineering at the Friedrich-Alexander
University in Erlangen, Germany. in 1990 he joined the Fraunhofer Institute
for Integrated Circuits (IIS) in Erlangen, Germany. After working in the field of
IC design for several years, Stefan became the project leader for the
development of the WorldSpace Satellite Broadcasting system in 1995.

2015-04-27
From 1998 until 2000 Stefan was in charge for the development of the XM
Satellite Radio broadcasting system at Fraunhofer IIS. His team was
responsible for the system design, chip set design, field trials and
development of a reference signal generator.

In 2000 he joined Coding Technologies in Nuremberg as Vice President for
business development, Germany. His responsibilities included broadcasting
and consumer electronics. During his time at Coding Technologies HE AAC
was accepted in numerous broadcasting standards and applications.

After Coding Technologies was acquired by Dolby Labs, Stefan joined Iosono
as CTO in April 2008. Beside the improvement of the technology, he had his
main focus on the cost reduction and stability of the overall system as well as
the strategic positioning of Iosono.

Since January 2010, Stefan works as independent technology consultant with
the main focus on audio and multimedia. In this role he supports Fraunhofer
IIS in the business development and marketing activities within the TV
broadcast market.

Tips en venn