A unique Master Class with the award winning industry legend Robert Scovill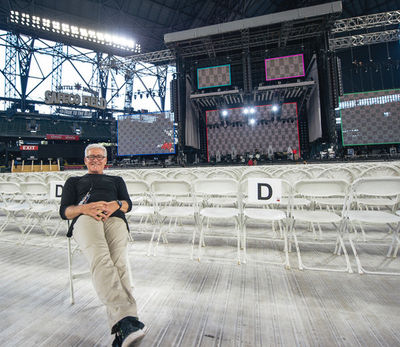 Robert Scovill - a 35-year veteran of professional concert sound and recording.
Robert Scovill, the conduit of live mixing knowledge. Drawing from his extreme experience in mixing for among others Tom Petty, Prince, Rush and Alice Cooper; Robert Scovill will use real tracks from the latest Tom Petty tour and show you all his secrets.
He will deconstruct the mix, give you all the inside of the individual instruments with processing and effects. He will put it together again discussing the alternatives available and choices made.
The Master Class will be a multi session class. Be there for a Master Class not seen anywhere before on either side of the Atlantic.
Here is a taste from his 2016 vlog, and going there you will also find the 2017 vlog: